War Redefined with Series Producer Abigail E. Disney
When: Monday, March 5; 5:30 – 8:30 PM
Where: MCLE Auditorium, 10 Winter Pl, Boston
Don't miss UNA-GB's annual International Women's Day Celebration, featuring a film screening of War Redefined, the last of the Women, War & Peace series, produced by series executive producer Abigail E. Disney.  A panel discussion on the role of women in peace building and war will follow the film, featuring Abigail E. Disney, Ambassador Swanee Hunt, Dr. Amani El Jack and Sahana Dharmapuri.  This is an incredibly timely topic, with 3 women peace-builders winning the 2011 Nobel Peace Prize, the Obama Administration's December announcement of the US National Action Plan on Women, Peace and Security, and Secretary Clinton's recent comments on the lack of women at high-level security talks.
War Redefined reframes our understanding of modern warfare through probing conversations with Secretary of State Hillary Clinton and former Secretaries of State Condoleezza Rice and Madeleine Albright; Liberian peace activist Leymah Gbowee; Bosnian war crimes investigator Fadila Memisevic; Zainab Salbi, Founder of Women for Women International; globalization expert Moisés Naím; and Cynthia Enloe of Clark University, among others.
RSVP at http://iwd2012warredefined.eventbrite.com/
Along with hosting our annual International Women's Day film screening and celebration, UNA-GB is also co-sponsoring some incredible International Women's Day Events in Boston:
Ending Violence Against Women: Pathways to Power, Resilience and Leadership
International Women's Day Breakfast
When: Thursday, March 8; 7:30-9:30 AM
Where: Simmons College, Linda K. Paresky Conference Center, Boston
Join UNA-GB and dozens of organizations around Boston in celebrating the city's 15th Annual International Women's Day Breakfast. Panel will include Purnima Mane, CEO and President of Pathfinder International, Boston City Councillor Ayanna Pressley, Audrey Porter of My Life My Choice and Ann Fleck Henderson from Simmons College.
RSVP at http://iwd2012.eventbrite.com/
Women for Women International's Boston "Join Us at the Bridge" Event
When: March 8, 10am-12pm
Where: Massachusetts Avenue Bridge Boston
Stand up with women around the world, honoring the strength of women working for equality, justice, and peace.
[vimeo http://vimeo.com/33655365]
RSVP at http://joinmeonthebridge.org/events/massachusetts-ave-bridge
 Feeding Boston, Changing the World:  International Women's Day 2012
When:  Saturday, March 10, 2012, 6-9pm
Where: Ballroom, Curry Student Center, Northeastern University
What:  Panel discussion followed by a dinner celebration
Free and open to the public.  Spaces limited.  RSVP here.  
This International Women's Day, Boston's Oxfam Action Corps invites you to honor women who work the land, feed their families, and plow the way forward to more sustainable agricultural economies here and abroad.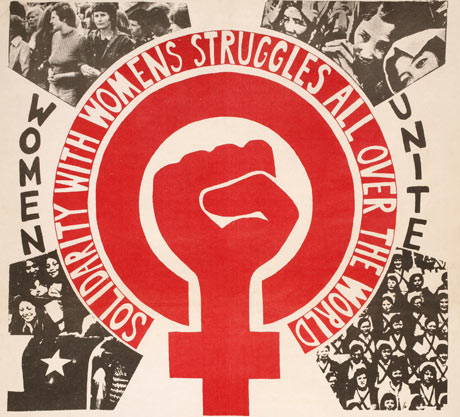 Additional International Women's Day Events around Boston:
End Impunity for Sexual Violence against Women and Girls
When: Thursday, March 8, 2012 5:00PM-7:30PM
Where: Old South Meeting House
In recognition of Int'l Women's Day, this conference will take a critical look at international impunity for sexual violence and issue a resounding call to end it.
Latina Women's Conference
Extraordinary Women fighting for Migration Justice
Where: MA State House
When: Friday, March 9th, 2012 9:30- am- 3:00pm
Hosted by: Women in Solidarity Committee, whose network of Women in Solidarity is growing. 300 Latina women participated in 2011. Latina women advocated last year to opposed secure community program and create a community forum to reflect on violence and immigration issues.  Their goal is to create space for Latinas por el Cambio and expanded their reach to other places.  They founded the Massachusetts Coalition for Domestic Workers.
http://reddemujeres12.eventbrite.com/
Celebrate International Women's Day Event at Gallery Kayafas
When: Thursday, March 8, 2012 at 7pm – 8:30pm
Where: Gallery Kayafas, 37 Thayer St. @450 Harrison Ave., Boston, MA 02118
Learn about AI's work defending women's rights featuring Zainab Abdullah, a member of the Human Rights Commission of Pakistan who has recently returned from researching honor killings in Pakistan. She will be joined by Beena Sarwar, a leading Pakistani journalist and democracy, human rights, and peace advocate. Hosted by the Back Bay Amnesty Group. RSVP to Alexandra Prim by 3/5/12. Space is limited. Learn more.
Celebrate International Women's Day at the Eritrean Community Center
Where: 590 Shawmut Ave, Boston
When: Saturday, March 10th, 8-10pm
The Eritrean Community Center of Greater Boston works to promote social and cultural interactions among Eritrean-Americans as well as area residents and friends for mutual understanding and awareness, integration, economic self-sufficiency, Eritrean heritage, and youth leadership.
2012 International Women's Day:
Rally & March
When: March 10, 12 PM
Where: Meet at the Boston Common at the Gazebo
Meet to kick of the rally and then we'll take it to the streets with guest speakers at Court Street, State Street MBTA, and State House. All individuals and groups are encouraged to bring a banner or signs, instruments, and other creative forms of expression and march together in struggle for living wage jobs, universal healthcare and childcare for all.
Benefit Show
Where: Midway Café 3496 Washington St, Jamaica Plain 02130
When: March 10, 7 PM
Benefiting The Prison Birth Project & Girls Rock Campaign Boston  $5 at the door, 21+ event
To register email [email protected]
http://www.facebook.com/?ref=home#!/events/245509598867806/
Harvard Kennedy School's International Women's Day Celebration 
When: March 8, 2012
Where: HKS campus, various locations
8:30 – 10:00am, Breakfast for faculty, students and staff
Allison Dining Room, Taubman building, 5th floor
The Women and Public Policy Program is hosting a breakfast with HKS Academic Dean, Iris Bohnet, women faculty from across Harvard, students, staff and other members of our community. All are welcome!
11:40am – 1:00pm, WAPPP Seminar: Women's Health and Health System Reform: The Route to Transformational Development?
WAPPP Cason Seminar Room, Taubman Building, 102
Health system reform in the United States and globally holds the promise of improving the health and well-being of women and a major opportunity for development, particularlyin the developing world. Dr. Johnson will explore the intersection of health system reform and the opportunities for transformational development through improvements in women's health status, workforce development, and advancing women's rights.
6:00 – 8:00pm, Film Screening: Iron Jawed Angels
WAPPP Cason Seminar Room, Taubman Building, 102
"Iron Jawed Angels" tells the remarkable and little-known story of a group of passionate and dynamic young women who put their lives on the line to fight for American women's right to vote.
http://hvrd.me/AuzJ1b
To learn more about even more events happening in your area, check out the International Women's Day website.  Let us know if you find any other events in the Boston area to celebrate International Women's Day, so that we can update this blog to help people stay connected and aware of how to get involved locally!
-Alyson R.