The United Nations Association of Greater Boston invites you to join an inner circle of donors who share a vision of a better world.
During the 2021-2022 school year, charitable contributions from the Charter Circle enabled over 4,000 local middle and high school students to become globally aware civic leaders and allowed over 1,500 adults to participate in our SDG education and advocacy programs.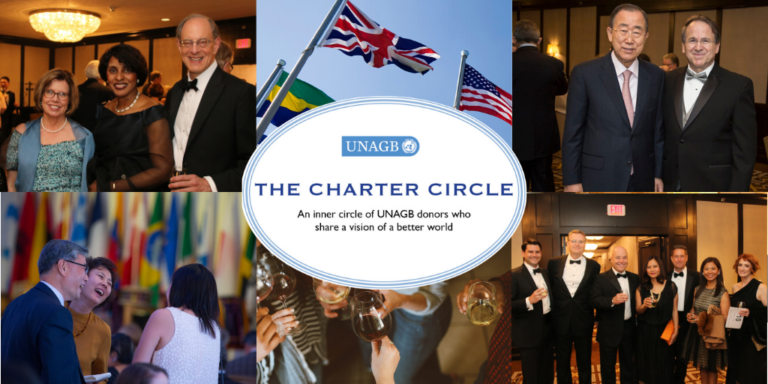 An annual, unrestricted gift of $1,000 or more equips local students with 21st century problem-solving skills and global awareness, and prepares them for civic engagement by participating in UNAGB's innovative Model UN programs. Teachers are supported with training, curriculum, and in-class teaching tools.
You also help advocate for the UN Sustainable Development Goals (SDGs) by supporting our free events and programs for adults such as the UN Perspective Series and our SDG Action Corner. 
As a Charter Circle member you receive recognition on the UNAGB website and in our  Annual Impact Report. See our 2022-2023 members below.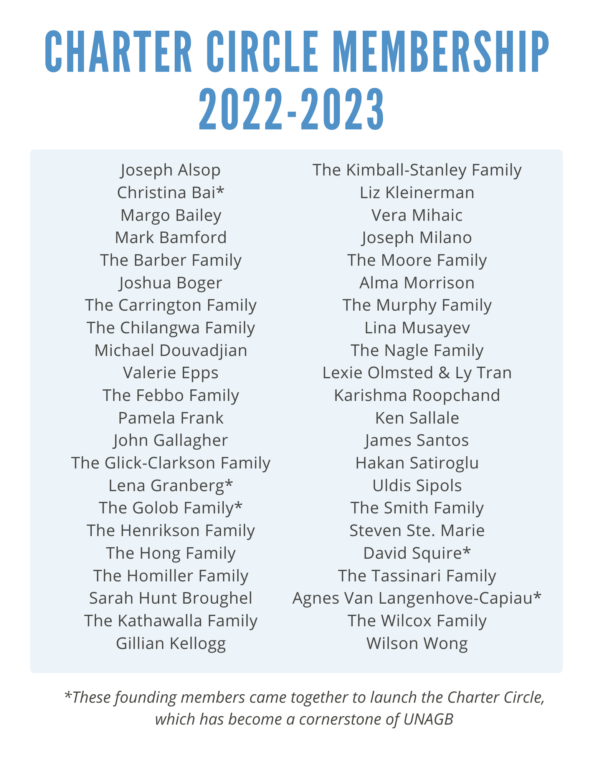 As a Charter Circle member you receive invitations to exclusive member-only events exploring diplomacy, education, and the SDGs. See this year's calendar of events below.