Join us for week-long Model UN programs at Harvard University and Belmont Day School!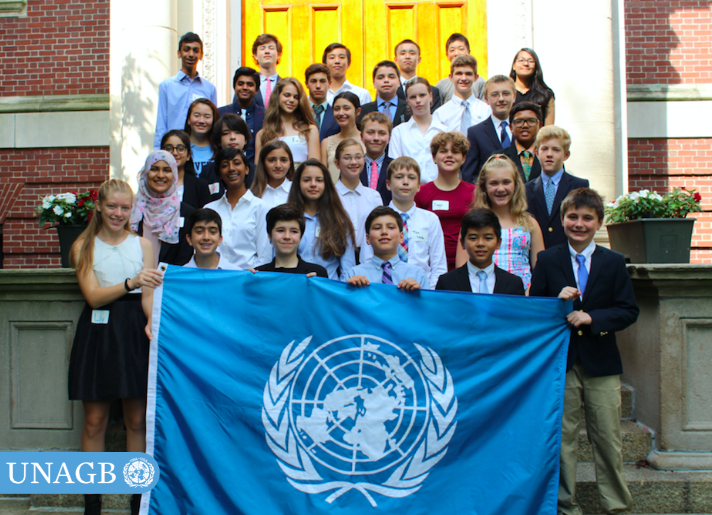 Summer Institute in Global Leadership
UNAGB's Summer Institute in Global Leadership brings together local and international students to address global issues through Model UN. Students learn to think critically about the problems facing our world, use diplomacy and compromise as tools, and form policy proposals that make solutions possible. Students will:
Meet others who are passionate about global issues and current events
Learn from guest speakers, including NGO leaders, diplomats, and local politicians
Improve public speaking and negotiation techniques
Learn new Model UN strategies!
When: Week-long programs in June, July, and August. Students are encouraged to attend multiple weeks!
Where: Harvard University and Belmont Day School
Cost: $695 per student/week (Young Delegates week $595)
Questions: Contact us! Please call 617-482-4587 or email Lynn Arsenault, Marketing and Communications Manager, at [email protected]
Registration is now open for the following programs (click the links below!):
Check back in late January to register for additional weeks on Advanced Negotiation & Chair Training, Advanced Public Speaking, and an additional week on Climate Change. We hope to see you there!
Join our email list at the bottom of our page to receive email notifications about Summer Institute in Global Leadership registration!
For financial aid opportunities, please contact Lynn Arsenault at [email protected]